T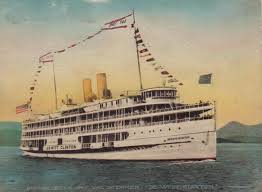 he customer experience is the next competitive battleground, says Jerry Gregoire, Chief Information Officer at Dell in Texas.
But there are over 9,000 kms between Austin, Texas, and Italy.
Certain concepts don't travel well. Some never even make it across the pond.
In the very country that gave birth to the Latin word cliens and the Medieval Latin custumarius, the customer experience most often proves an ordeal.
According to Osservatorio CX, Italy's Customer Experience watchdog, the transportation industry ranks lowest in terms of meeting customer needs, followed only by the public administration. No surprise there.
Here's the classic Italian-style customer experience of a prospective passenger.
Four days ago, a Naples-based car-ferry company I have traveled with in the past sent me an e-mail announcing a 30 percent discount on their fares to Barcelona.
You had to book within January 31, 2015 and travel between May and September.
Yay! My riding buddies and I had just discussed a motorbike tour of the Pyrenees sometime in May and this was just great news.
I promptly accessed the ferry line's website to check out the transportation costs, only to realize that—in their online pages—the special rates would only apply July to September. No mention of May.
I decided to contact their call center in Naples. I had to call them long-distance, as no 800 number was available. I was greeted by an old pop song playing full-blast.
No "please hold" message, no operator. Just a fairly expensive one-song jukebox.
After a couple of minutes of listening to that golden oldie and no message (live or recorded), I hung up and called their sales office in Milan.
I explained my dilemma to an operator who did not seem to believe what I was saying. I offered to forward the advertising e-mail to him but he declined.
Yet, upon checking his reservations system and finding out that the special fares would indeed only apply from July onward, he refused to admit the e-mail message might have contained misleading information.
I then wrote an e-mail to the company's customer care office in Naples expressing my puzzlement at the disconnect between their promotional message and their reservations system.
Commendably, they responded within two hours. They tersely confirmed that their promotional fares started in July, not May, but made no mention of their bogus e-mail promise, no "oops, we're sorry".
Ten minutes later, their marketing office blasted out another volley of e-mails announcing special fares to Spain from May to September.
I decided to cut my losses and pack it in. And this would have been just the beginning of my customer journey with them.
I suspect we may end up superslabbing it to Barcelona.