The Skills Farm nasce dall'idea di un manager che, dopo trent'anni di esperienze aziendali di ogni tipo, ha deciso di mettere al servizio di altri la sua esperienza nel condurre team e comunicare con interlocutori di ogni livello in più parti del mondo. The Skills Farm vuole coltivare la capacità di gestire risorse e presentare i propri punti di vista o prodotti nella maniera più efficace e professionale, calibrando lo stile di leadership e le modalità di presentazione in base all'interlocutore e alla sua cultura di origine. 
The Skills Farm propone una serie di interventi formativi, sia standard che personalizzati, sulle seguenti tematiche:
Comunicazione multiculturale

Presentation Style

Parlare in pubblico

Tecniche di gestione clienti

Negoziazione e risoluzione conflitti

Solution Selling

Leadership

Intelligenza relazionale 

Operare sui mercati internazionali

Business English (advanced)

Business English (intermediate)

Coaching in Business English
The Skills Farm non ti insegna le lingue ma ti può aiutare a comunicare e operare nel mondo con efficacia e sicurezza.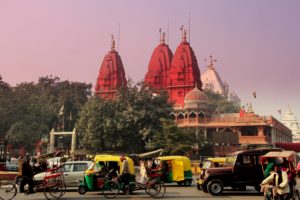 The Skills Farm is the brainchild of an Italian senior manager who spent more than thirty years working around the world for various companies and has now found his calling in sharing his managerial expertise and relational competencies with those who might benefit from them.
The Skills Farm's goal is to improve your ability to lead and to present your points of view or your products in the most effective and professional manner, by adjusting your leadership style and presentation approach to your audience's cultural background.
The Skills Farm offers a choice of training programs, both standard and custom-tailored, covering the following topics:
Cross-cultural communication
Presentation Style
Public speaking
Effective customer management
Negotiation and conflict resolution
Solution Selling
Leadership
Relational intelligence
Doing business in international markets
Business English (advanced)
Business English (intermediate)
Coaching in Business English
The Skills Farm is not a language school. Its goal is to teach you how to communicate and operate effectively and competently anywhere in the world.
"It's all about communication; you're only as good as you come across"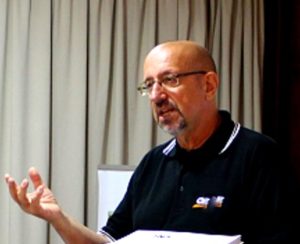 Stefano Sarao fu assunto nel 1977 come Giornalista/Traduttore dall'Ambasciata del Sud Africa a Roma. Qualche anno dopo, decise di dedicarsi al marketing e alle vendite e, nel 1985, entrò in American Express a Roma in qualità di Key Accounts Manager, per poi diventare Direttore Vendite della Hertz Italiana due anni dopo.
Nel 1989, quest'ultima azienda lo promosse a un incarico di coordinamento europeo con sede a Londra.  Viaggiatore instancabile, Stefano ha da allora svolto ulteriori lavori che l'hanno portato in giro per il mondo e messo in contatto con le culture e le consuetudini lavorative più diverse. Nel corso delle sue esperienze, Stefano ha anche vissuto a Bruxelles e Vienna e parla correntemente Inglese, Tedesco, Francese e Spagnolo. Attualmente vive a Milano dove dal 2009 lavora come formatore, consulente e docente di business school.
In qualità di formatore ha operato in Italia, Francia, Gran Bretagna, Germania, Austria, Danimarca, Paesi Bassi. Ungheria. Serbia. Rep. Ceca, Emirati Arabi, Tanzania e Sud Africa.
Scaricate qui

la nostra brochure
* * *
Stefano Sarao joined the South African Embassy in Rome as Journalist/Translator in 1977. A few years later he chose a career in Sales and Marketing and in 1985 he joined American Express in Rome as Key Accounts Manager. He later became Director of Sales for Hertz's Italian operation; in 1989 Hertz promoted him to a European coordination role based in London. A tireless world-traveler, Stefano has since held a variety of Sales and Marketing assignments that took him constantly around the globe, putting him in contact with the most diverse cultures and business customs. He has also lived in Brussels and Vienna and speaks English, German, French and Spanish fluently. He currently lives in Milan where he has been working since 2009 as a trainer, management consultant and business-school lecturer.
As a trainer he has run seminars in Italy, France, UK, Germany, Austria, Denmark, the Netherlands, Hungary, Serbia, Czechia, UAE, Tanzania and South Africa.
Click here

to download our brochure