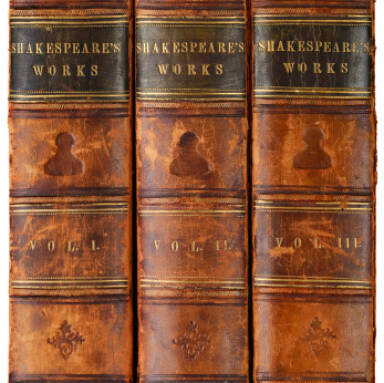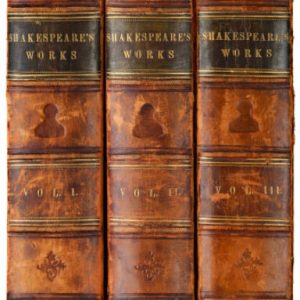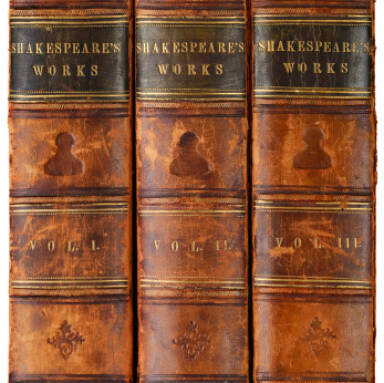 Oggi compie gli anni un certo William Shakespeare, nato (e morto a 52 anni) il 23 Aprile.
Il papà di Essere o Non Essere ha lasciato un'impronta indimenticabile sulla lingua inglese.
Perfino chi non sa della sua esistenza (ma ci sarà veramente qualcuno?) avrà di sicuro usato qualcuna delle sue celebri frasi.
Qualche esempio?
All that glitters isn't gold

What's done is done

Refuse to budge an inch

It's Greek to me!

As good luck would have it

Something's rotten in the state of Denmark.

Hoist on his own petard

I have not slept one wink.

Too much of a good thing.

Neither rhyme nor reason

Foregone conclusion

Wild-goose chase

Break the ice

In my heart of hearts
e altre ancora.
E' tutta farina del suo sacco ed è andata ad arricchire una lingua già straricca di espressioni idiomatiche come è appunto l'inglese
Non del tutto a spoposito, mi viene in mente, da frequentatore di forum online anglofoni, una delle critiche ricorrenti che qualche zotico britannico fa all'inglese americano.
Un esempio tra tutti estratto da Yahoo Answers, dove alloggia una speciale razza di storditi:
"I was reading a book by an American author and once again came across the word "gotten. Why then do you double the length of the word "got" to obtain "gotten" which means exactly the same thing?
The proof that the word is totally unnecessary is that we in Britain do without it entirely. I have never once read the word in a book and found that removing the last three letters changes the meaning at all."
Il tipo non sa che anche il nostro amico Will usava gotten. Anche I Pilgrim Fathers che nel 1620 fondarono Plymouth in Massachusetts lo usavano, perché era il participio passato di to get.
Non l'hanno inventato gli americani, come anche gran parte delle parole che agli inglesi di oggi suonano strane.
Gotten è stato usato per secoli nella lingua inglese senza che nessuno protestasse, ed è ancora in uso in parole composte come, per esempio, ill-gotten, o nel participio passato di to forget.
Col tempo, l'inglese parlato in Inghilterra ha fatto cadere la forma gotten, sostituendola con got. Così facendo, però, ha privato il verbo to get di una sfumatura di significato non indifferente.
Got (participio passato) indica il possesso di qualcosa, gotten il processo per cui si possiede qualcosa.
Un esempio?
– I haven't got the money: Non ho I soldi.
– I haven't gotten the money: Non mi hanno ancora pagato.
400 anni fa Shakespeare sapeva bene la differenza, mentre gli ignoranti saccenti di oggi no.